Check one more thing off of my "before I die" list: Zip-lining!! It is something I have always wanted to do! We signed up for an all day tour through this company
HERE
and it was awesome! Definitely the highlight of our trip. Our guide was wonderful and we had so much fun. We not only zip-lined through the jungle, but also went bike riding through a Mayan farm, tubed in a cenote, snorkeled in another cenote, participated in a Mayan ceremony, had a DELICIOUS homemade traditional Mayan lunch, toured the Mayan Ruins of Tulum, and then swam at the beautiful beach in Tulum. All in one day! Needless to say, we were TIRED! But, it was that deeply satisfying, sense of accopmlishment kind of tired. Here are the zip-lining pics. So fun!
What a stud!
Zip-linin' diva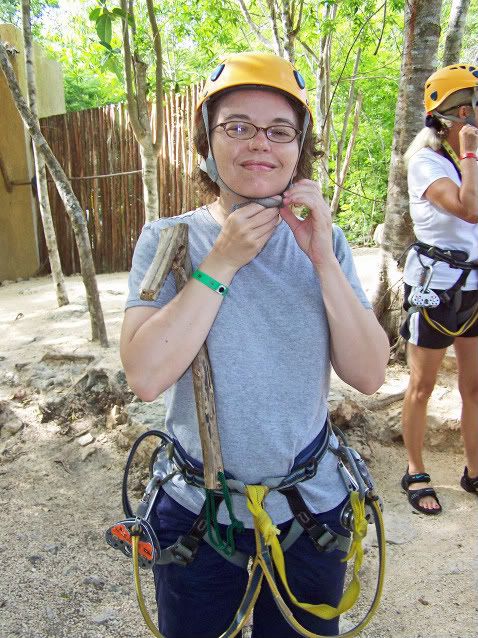 Flying over a cenote
Flying over a cenote
The "Tower of Death"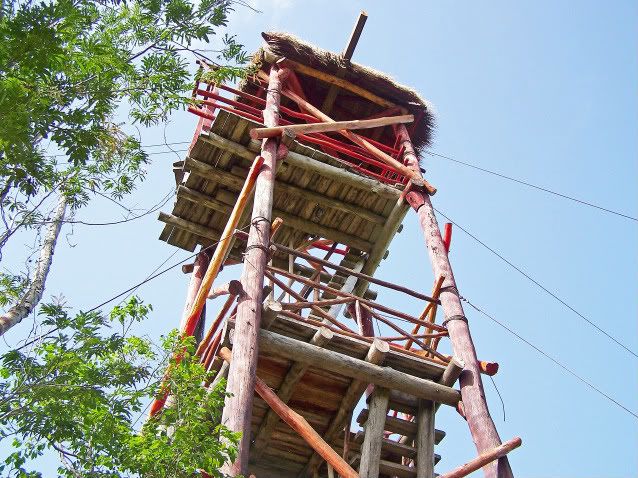 It was almost like climbing up a ladder to get to the top!
Yeeeeeehaw!!!!!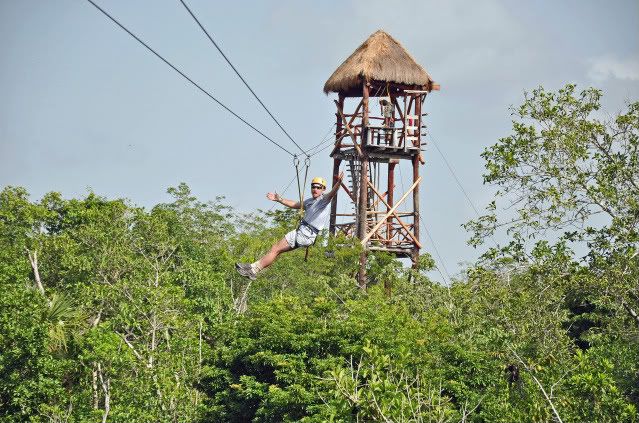 Woooooooohooooooo!!