Ugh! Today pea had a very ROUGH post surgery day. He was in a lot of pain and definitely not himself. Very weird since yesterday he was running around like crazy! He has a follow-up appointment with the surgeon today so hopefully he will be back on the upswing. My poor baby!
In the meantime, it's Friday! This weeks FFF theme is Oh Give Thanks. Check out Hannah's blog
HERE
.
Here is a pic from our hike in the woods a couple weeks ago. We had so much fun! Pea is definitely entering the pretend play phase. He was pretending this long stick was a horse and we all
HAD
to ride it together. Of course, I would sneak off the horse to take some pictures, but I was quickly told to "hop on board, mommy. come on. come on." I am sure we were quite a sight riding our horse through the woods! I just love this age and I am thankful that being a parent allows me to be a kid again, too!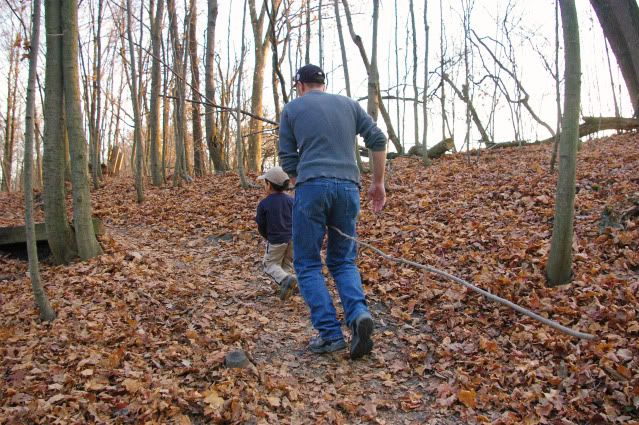 And, the only adoption related news we have at this point is we have submitted our initial application and are waiting for the preliminary approval. Yes, I told you we are just at the beginning stages! This process is sooooo much different so we have a lot to learn.