Wow! We have been busy already this holiday season! This past weekend was full of holiday activities. We started off with a visit to Santa. Pea was not so sure about Santa this year! He would not sit on Santa's lap and wanted me right beside him. He did manage inform Santa that he wants a fire truck, ambulance, and police car for Christmas!
A quick pic of pea with Santa.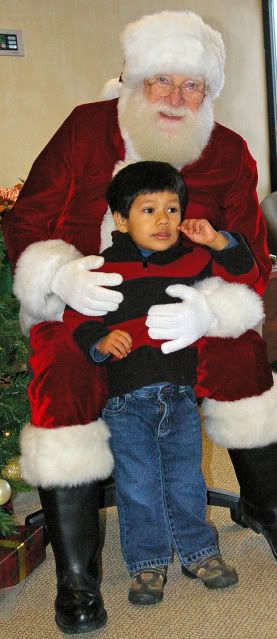 After visiting with Santa, we headed out to the Christmas tree farm. This was a tradition in Jason's family when he was growing up so we are continuing that tradition with our family. We had a lot of fun trying to find the perfect tree.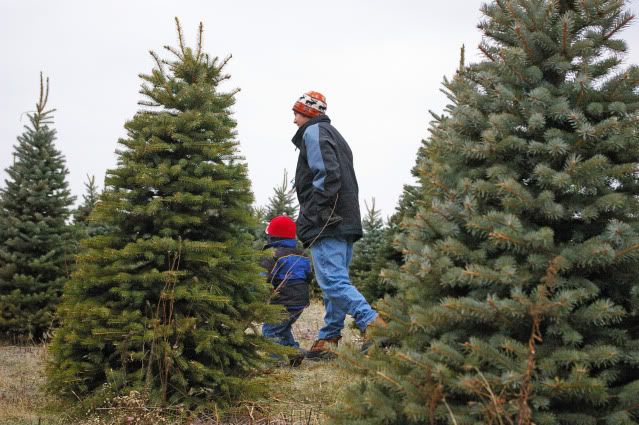 Pea decided it was more fun to race in and out of the trees...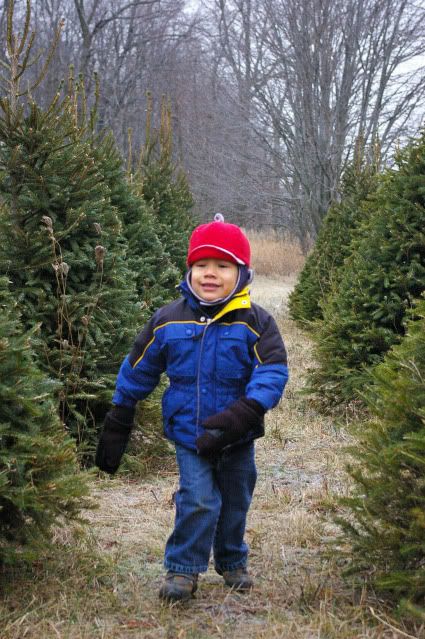 to play hide and seek with daddy.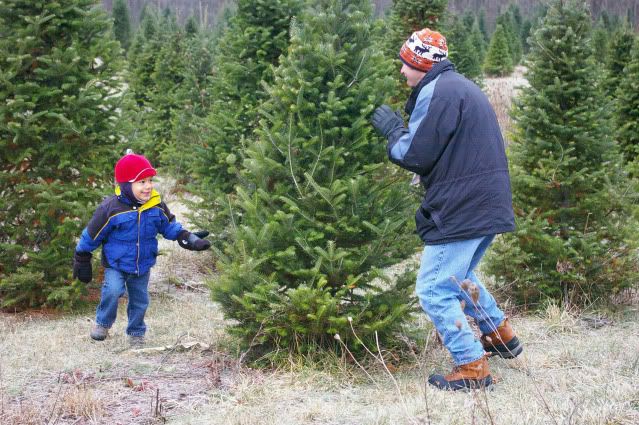 BOO!!! Pea LOVES hide and seek and wants to play it ALL the time! He just laughs and laughs.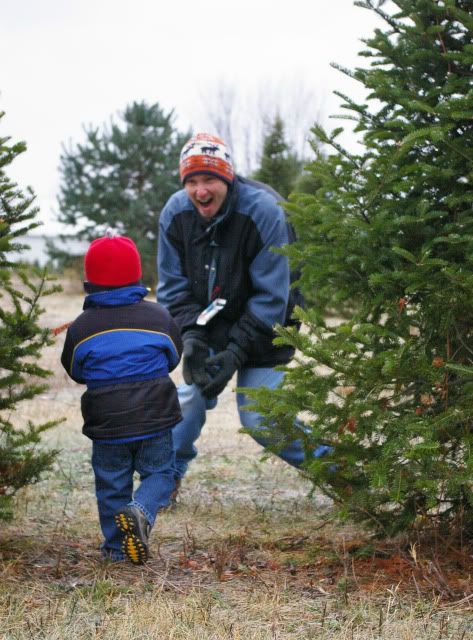 "Wait for me, daddy!" Or, as pea often says..."Daddy is getting away!"
We had our little family tree decorating party on Sunday and it was more like a "who is the grumpiest" party! We were all feeling under the weather and nothing seemed to be going "right." But, the evening ended perfectly and I only need to replace one strand of lights on the tree...;)