We have had a lot of snow this winter! At least it has been sticking around for awhile. And, we have all been suffering from some serious cabin fever. I am ready for spring, how about you?
So, until spring arrives, we enjoyed a little time playing in the snow last weekend. It was finally warm enough to be outside without getting frostbite or windburn and the snow was perfect for snowballs and snowpeople! Pea LOVES being outside regardless of the weather so he had a blast.
He especially enjoyed body slamming the snow. No joke. He literally threw himself on the ground attacking the snow. He is extremely physical and he has definitely taken it to a new level lately! He especially enjoyed sticking his face in the snow. Is there a WWF for toddlers?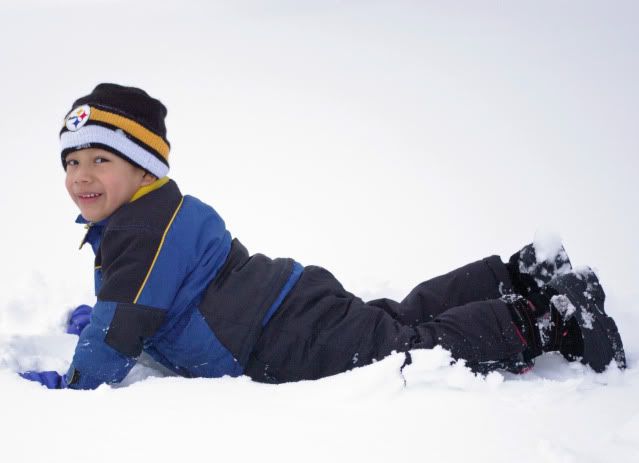 Snow angels.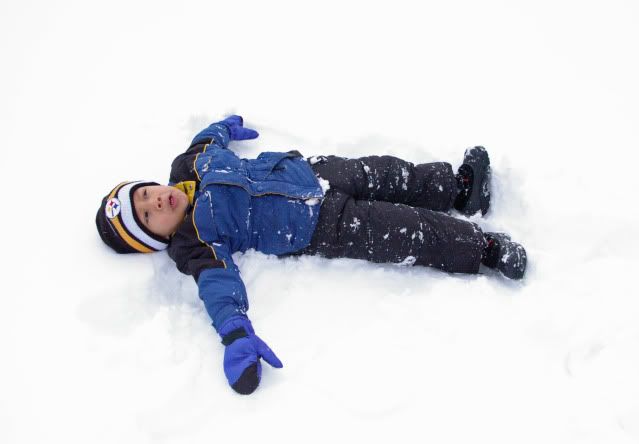 Grrrrrrr....the Abominable snowman!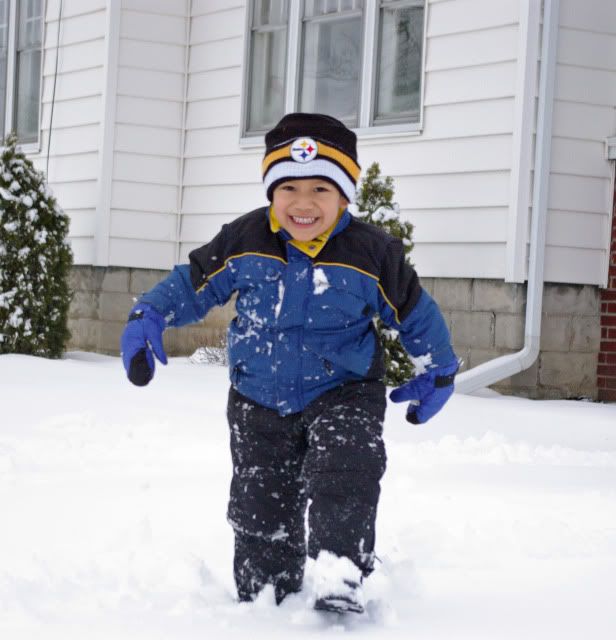 On top of the world! (or at least on top of frosty's body!)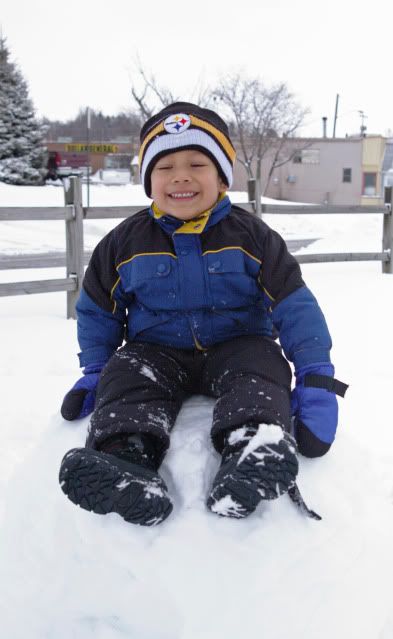 It was a fun afternoon, but I am not sad to see the snow melting! Come on spring!